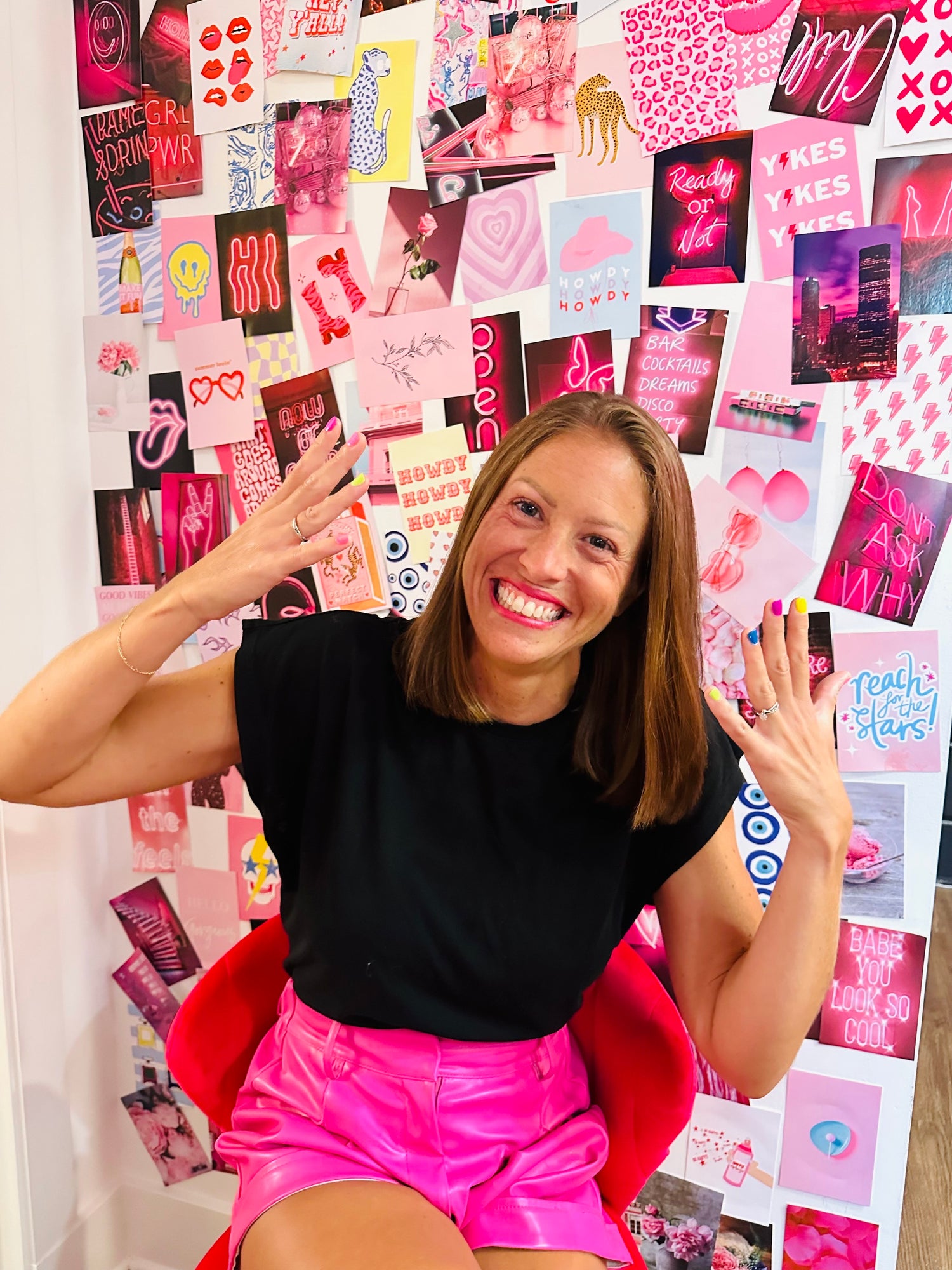 Hi, I'm Melanie Hurley (AKA Queen Piggy)! I started Piggy Paint when my daughters were 2 & 4 years old. We loved painting nails, but I always worried about my girls putting their hands in their mouths after I painted their nails with kid nail polishes. Plus, the strong smell left me with headaches.

One day when we were painting nails over a foam plate, a glob of solvent-based polish dropped onto the plate. Shortly after, the polish began to bubble and "ate" through the plate. This got me concerned about the chemicals in "kid" polishes. I began looking for a safer alternative and couldn't find any. I was an elementary teacher with no business experience, but figured if I was looking for a non-toxic, worry-free nail polish for my kids, then lots of other parents must be too. And drumroll please…Piggy Paint was born!

My entrepreneurial journey has had countless ups and downs the last 15 years, but our company mission has always stayed the same - to create Non-toxic, Premium products that are completely safe for kids (my kids and your kids!). With an ethical, eco-minded vision, we strive to offer the Safest polish on the planet. Piggy Paint is Water-based, virtually Odorless, Dries Hard (& doesn't wash or peel off). Our innovative formula is better than 17-free or 21-free polishes - because it's Free of ALL harsh chemicals! Enjoy a Rainbow of Colors that are Cruelty-free, Vegan, & Gluten-free! Piggy Paint is ALL

Fun & completely Worry-free!

I'm so grateful for your support and hope you love Piggy Paint as much as I love naming the polishes. ❤️
Shop Now !
Why is Piggy Paint Nail Polish Safe?
Piggy Paint is non-toxic, water-based & safe for all ages! There are zero toxic chemicals! Plus, it's Cruelty-free & Vegan. Say good-bye to harsh, smelly chemicals and hello to Piggy Paint!
Non-toxic + Virtually Odorless
Kid-friendly + Safe for ALL ages!
Advanced, Water-based Formula
Dries Hard & Doesn't Wash off
Cruelty-free + Vegan
No parabens or alcohol
Gluten-free
#1 Kids Polish on Market
Free of ALL harsh chemicals
Premium Brand that Parents Trust
Celebrity favorite
Use with Piggy Paint Basecoat + Topcoat for Best Wear